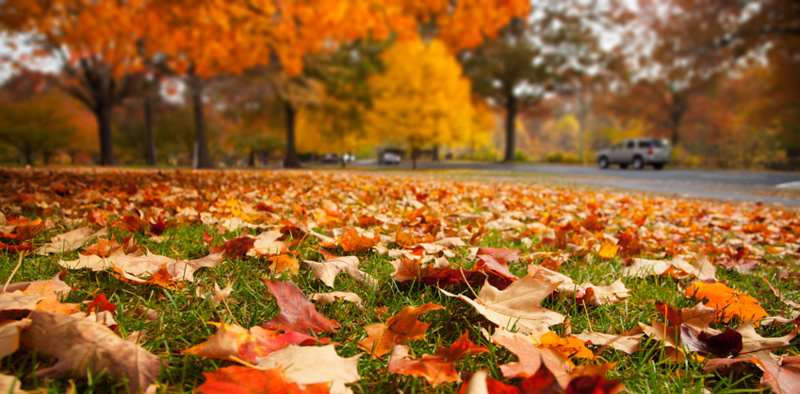 Fall is seen as a season of chores, work, school, and other responsibilities that discourage us from enjoying this time of year. You may feel inclined to let autumn conquer your landscaping with fallen leaves and dead branches, but what if there was a way to put autumn's natural effect on your yard to better use?
During this time of year, you have a great opportunity to try a new landscaping design that flows well with the outlook of your Michigan home. To make sure you get the most out of your property, be sure to hire a Troy professional landscaping company. Here are some things you can look forward to when you blend the autumn atmosphere with landscape professionalism.
1. Fall Clean-Up Gives You a Blank Canvas
If you've been too busy to rake the leaves and mow the lawn yourself, you can hire a professional landscaping company to take care of that for you. When your yard is cleaned up, you'll have the chance to look at your home's landscaping like it's a blank canvas. You can decide whether you truly enjoy the way it looks or if a change is needed.
Are there any places you can add additional greenery? Maybe a vegetable garden can fit somewhere so you'll have a chance to harvest next year. If you aren't sure where to start, you can also talk to a professional landscape designer who will help you see the potential of your home through their eyes. The professional touch can do wonders for your perspective and may inspire you to get started on something new. For once, you'll have something during this time of year to look forward to rather than dread.
2. Professional Landscapes Help Your Home Stand Out
Wishing for more out of your home but not having the time to do so can be a real drag. So many of us want to put more effort towards our landscaping ideas, but sometimes they disappear among the mess of everyday life. Fall is a great opportunity to make more time for your landscaping wishes, since we tend to not be as busy as in the summer. You can make sure your landscaping ideas stay according to plan by scheduling a meeting with your professional landscaping company. They'll discuss your plan with you and create an outline that helps you plan your design without it being put on the shelf. Thanks to their dedication, your Michigan home will truly stand out among the rest.
3. Professional Residential Maintenance Prepares You for Winter
As you're working with your landscaper on your new landscape and making sure your yard stays clean, you'll be happy to know that making this choice will make your yard healthy and strong. When winter comes along, there'll be little to no problems. Besides, you're going to want your yard at its best when spring comes along, which will be another opportunity to try something new and refreshing.
Hire the Best Troy Landscaping Company
Looking for a Troy landscaping company? SiteScape Inc. would be honored to help you out with fall clean-up and landscape installation.
We are headquartered in Utica, Michigan and provide landscaping services throughout the Metro Detroit area.