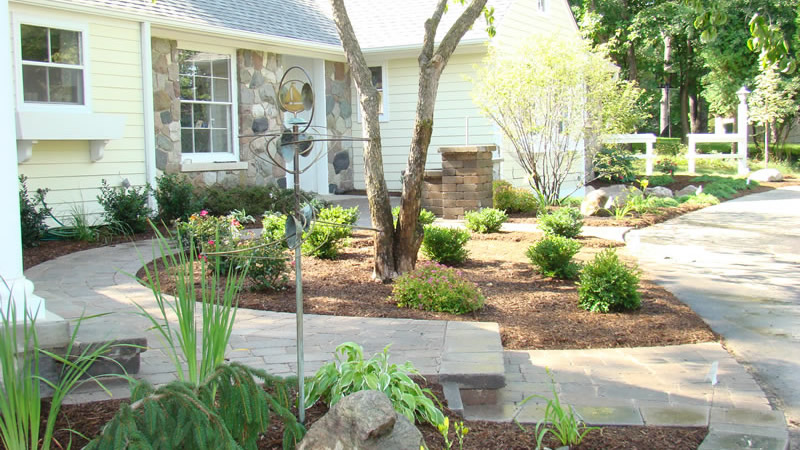 Isn't there enough stress around the holidays? Although Thanksgiving is all about eating good food and feeling thankful, coordinating the gathering can be stressful. There's a lot of planning required, but you want to appear as if you have everything under control. One way you can show you are collected and ready to handle the chaos of the holidays is to have a well-groomed front and backyard.
A professional landscaping company can provide that for you. Their professional touch will dazzle your friends, family, and any new visitors for the holidays. As a bonus, you'll have a yard that's fully prepared for winter. Here are three ways a Macomb Twp landscaping company can help you before Thanksgiving.
1. Professional Landscapers Will Take Care of Any New Installations
If you're itching for a new addition to your yard, you should start looking at ideas now. Whether you're referencing landscape designs online or were inspired by your favorite home and gardening magazine, you have just enough time to install the new piece before your family arrives for the holidays.
Are you having trouble creating the design on your own? You can always consult with a Macomb Twp landscaping company to give the most appropriate recommendations. They know what type of designs work best, from potted plants to garden beds to new trees.
When you feel it in your gut that your home needs something new to inspire a welcoming atmosphere for your guests, a professional landscaper will know what to do.
2. Professional Landscapers Work Around Your Schedule
Whether you want to install new landscaping designs or just need someone to help with maintenance, a professional landscaping company can help you. If you're worried you have too much on your plate, you'll be happy to know that the landscaping company can work around your schedule. After all, this is your project and your Thanksgiving.
If you want things to go according to plan, the professionalism of your landscaping company will see to it. They will ensure your project gets done on time and looks amazing just in time for your family. A professional landscaping company won't add any extra stress to an already stressful situation.
3. Professional Landscapers Prepare Your Lawn for Winter
Professional landscapers know how busy you are during this time of year. That's because they've seen how many homeowners become lost in holiday-related events and forget about their yards. It's very common, but the long-term results of doing so can make the spring and summer seasons more complicated in terms of outdoor work.
If you hire a professional landscaper to help you before Thanksgiving, they'll ensure your yard is prepared for winter. That way, when the seasons warm up again, you'll be greeted by landscaping that's beautiful and vibrant.
Contact a Macomb Twp Landscaping Company
Contact SiteScape, Inc. today for a reliable Macomb Twp landscaping service to help you get ready for the holidays and be prepared for each season.
Call SiteScape by calling: 586-739-5044