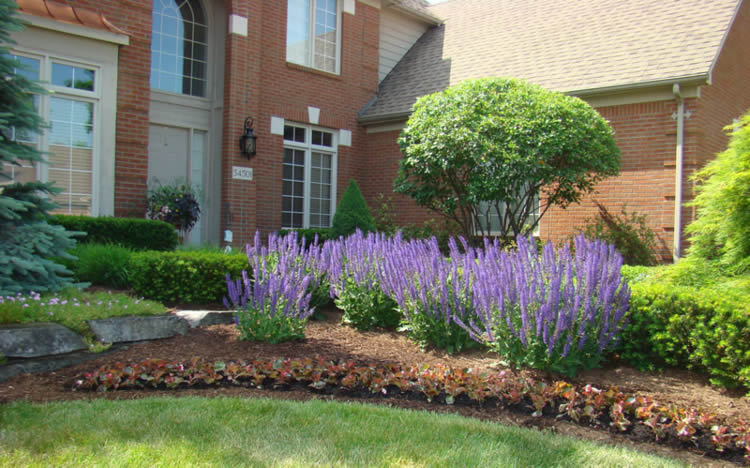 Landscaping will never be an underrated feature in Michigan. It always completes the look and atmosphere of a your home and encourages those living there to make the most of beautiful weather and time spent with loved ones.
Landscaping maintenance can be hard work, but sometimes, throwing a wrench in your schedule with something new can be a good thing. If you contact an Oakland County landscaping company, you'll have the chance to shake up your outdoor living area a bit. Doing so can bring out the best of your home and offer more opportunities to enjoy your property.
Here are the top three reasons homeowners love to add new landscape installations and why you should do the same.
1. Give Your Home a Brand New Look
This is the main reason why homeowners love looking into new landscape installations. You get the chance to try something completely new with your home and create a fresh outdoor space.
A new tree, some shrubs, or a nice flower garden can change your home in the most positive and unexpected way. However, you won't get the results you're expecting if you have the work done by an amateur. The same can be said if you try to do it yourself but you don't know what you're doing or don't have the time it takes to do it right.
Hire a professional Oakland County landscaping company to help you out. You can pull together your own ideas, or take advantage of their design expertise to form your new landscaping plan. Overall, it's quite a fun activity that brings wonderful results.
2. Make Your Property Value Soar
A property that is well taken care of will become a plot of land that is more than meets the eye. If you're thinking of selling your house in the future, you should definitely look into landscaping and hardscape installation services. It's easy to find a Oakland County landscaping company that can provide both.
Property value can plummet when the landscaping doesn't pop out like the other properties. You want to catch the buyer's eye and plump up the price tag at the same time. That increases the chances of getting a nice payout when you eventually sell the property.
New landscape installations are a good first step towards making your Michigan home look incredible. It'll definitely be worth it whether you wish to sell or simply want to enjoy your property to the fullest right now.
3. Have a Reliable Landscaping Company by Your Side
Another advantage you can get from a new landscape installation is building a great connection with a reputable company. Finding a reliable landscaping company that also offers hardscape services isn't just about making your property look beautiful. Once you build a good relationship with them, they can also make sure your property stays beautiful with maintenance services.
Hire an Oakland County Landscaping Company
SiteScape Inc. would be more than happy to be the Oakland County landscaping company by your side for the projects you have in mind for now and for the future. Get in touch with them today!
Call SiteScape Inc. : 586-739-5044