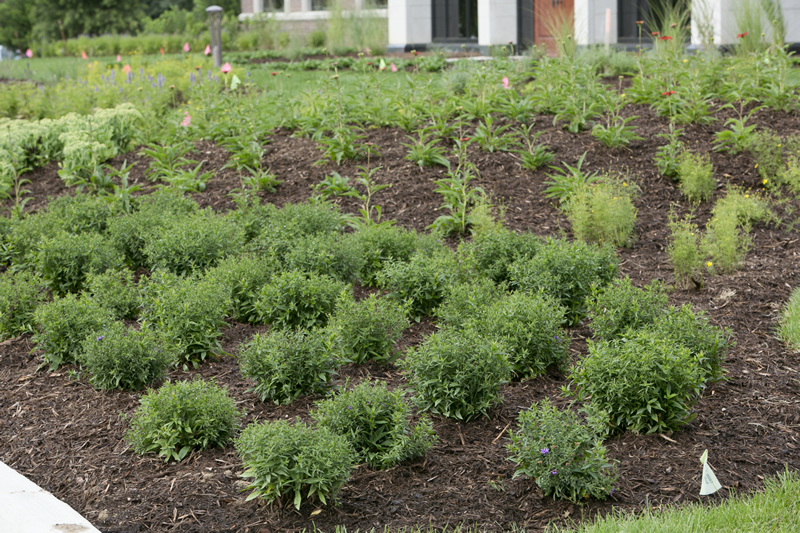 Commercial landscaping requires an experienced touch. Just as you would want your clients to come to you based on your experience, you need someone reputable to take care of your own facilities. A professional Troy landscape maintenance company can maintain the look and design of your landscape features. It takes more than watering the grass and flowers every day to keep your business looking good. If you want to maintain its beauty all year, you need to pay special attention to your landscape features.
Here are four reasons why your Michigan business needs to hire a Troy landscape maintenance company.
Increase Property Value and Prepare for the Future
You may think that hiring a professional Troy landscape maintenance company isn't worth your buck, but the benefits are long-term. They can bring you plenty of profit for the future of your business. Taking care of the landscape of your commercial property can increase its property value. When business is booming, you might consider moving your business to a bigger space. If you plan on selling your old place, then keeping its value high will help pay for the move and keep the business going as usual. Taking care of your landscape prepares your business for a successful financial future.
Professional Landscape Design Will Fit the Look of Your Business
When you work with professional landscapers, their creativity is at your disposal. They will use their expertise to work with you to determine the look and feel you want to achieve. The result will be a design that portrays the professionalism of your business. In addition to a healthy lawn and plants, you'll get a unique look for your workplace and we all know how important it is for businesses to set themselves apart from their competition.
More Services for Year-Round Events
If your fellow employees are tired of being cooped up inside, then an outdoor event can do a lot of good. A professional Troy landscape maintenance company doesn't just mow lawns, trim shrubs and water your plants. If you have an outdoor event planned, why not try discussing your ideas with your landscaper? They can help create the right ambiance that makes employees and visitors feel welcomed and appreciated. Not to mention, studies have shown that employees work better and are less stressed when they are surrounded by nature. Therefore, investing in landscaping is also beneficial for your day-to-day functions.
During the colder parts of the year, your professional landscaper will also know what to do. They'll make sure your greenery is prepared for the cold weather to come, and they can take care of snow removal as well.
Save Money on Utilities
Professional landscapers do their best to keep their services at a reasonable price. In fact, they'd like to save you money by keeping your yard healthy so you won't have to spend money on repairs and lots of maintenance. They can help you figure out ways to reduce your water bills with smart landscaping methods.
Commercial landscaping has many wonderful and long-term benefits. It may just be the boost you need to get your business going. If you want to work with a Troy landscape maintenance company that understands your position, contact SiteScape Inc. today. They offer services in Macomb and Oakland County.