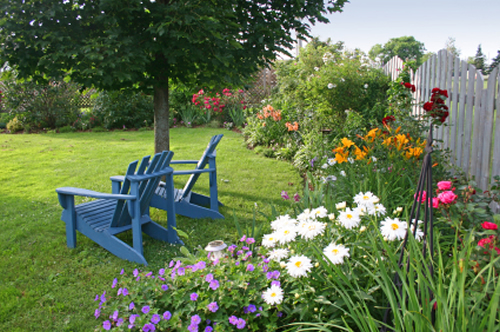 Spring Landscape Maintenance in Romeo, Michigan
Spring is a great time of the year. Nights start turning warmer and buds appear on trees while the anticipation of the new season is in the air.
SiteScape is here to help you. We will take on your entire spring landscaping maintenance needs to help get your outdoor oasis all set for the months of excitement ahead.
We can trim your shrubs of winter-damaged branches to create room for brand-new growth, cut perennials so the new growth can develop, and get leftover leaves, debris and last year's annuals removed for a new start.
Also we will arrange patio tables and chairs, plant window boxes or pots, unroll that hose so that when you return home that day after work, you arrive to a clean beautiful environment just waiting for you to take advantage of.
SiteScape Spring Landscape Maintenance Services include:
Bed Weeding
Remove any debris or leaves blown into beds, lawn and drives
Edge along Sidewalks, Drives and Beds
Install Annuals and Flowers
Mulching
Inspection of plants for signs of disease or insects
Prune shrubs and ornamental trees
Air sweep all Hard Surfaces upon completion and haul away all debris material
Do you need Spring landscape maintenance in Clinton Township, Michigan?
We are taking appointments for Oakland and Macomb counties. For more information call:586-739-5044
Spring Landscape Maintenance in Romeo, Michigan
SiteScape is a Macomb County landscaper ready to help with your spring landscape maintenance in Romeo, Michigan and the surrounding cities.Call SiteScape today to get on the schedule for March. That could seem early yet March & April are the two busiest months in the landscaping industry, scheduling today ensures no wait and that we can get to your home.
For Spring Landscape Maintenance in Romeo, Michigan, Call: 739-5044