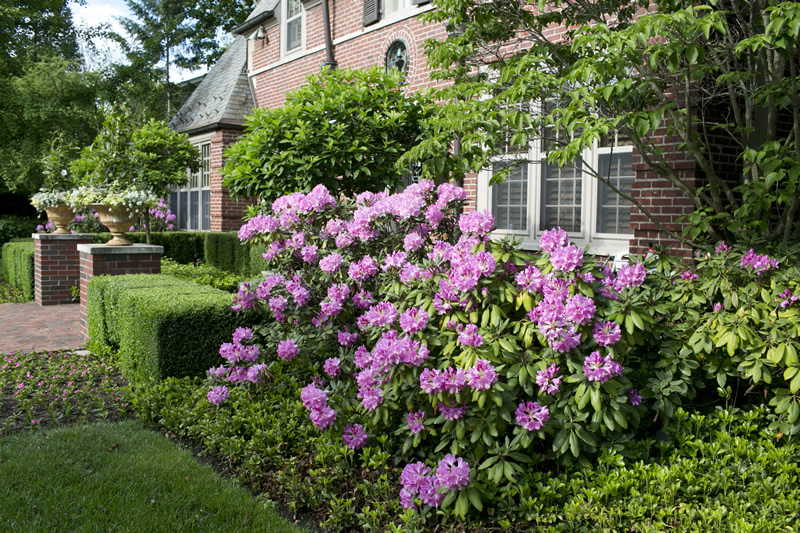 If you have plans lined up that will guarantee an amazing summer, it's a good idea to start yard work in the spring. Whether you have a beautiful garden, ornamental greenery or a small pond, there are a variety of landscaping techniques you can apply to your current yard. Not only will this improve your property value, but it will also increase the beauty and atmosphere of your outdoor space.  Consider working with a Macomb Township professional landscaping service so that everyone will be able to enjoy that space during a sunny day or a starlit night.
Here are four tips to consider when thinking about Macomb Township professional landscaping:
1. Check Up On Your Garden
Whether you have one or not, a garden is a good touch. Most prefer to have a pretty flowerbed that compliments their home, but gardening vegetables can be beautiful and nutritious too. If you think your yard doesn't have enough space for growing vegetables or any other extra flowers, think again. Raised garden beds will allow your veggies or flowers to grow wonderfully and naturally. A Macomb Township professional landscaping company can help you with adding one that will fit perfectly with your existing setup.
2. Look Into Brick Paving
Lush, green yards are a beautiful sight. However, you can add a bit of a rustic atmosphere to your yard if you consider brick paving. Landscaping services can provide brick paved walkways, walls, stairs, driveways, and patios. The attractive combination of brick and a lush green yard will make your outdoor space more homey. It will also help guide visitors down a brick path that prevents them from trampling on your plants. For the rainy part of the year, brick paving can also prevent flooding in certain areas of your yard. It can also act as a barrier for unwanted critters that want to sneak into your garden.
3. There Are Many Benefits To A Patio
A brick paved patio is a great addition to your landscaping. Patios are designed to allow you to enjoy your yard and be safe. Brick paved patios are aesthetically pleasing, but also durable. If you're the kind of person that likes to have visitors over for outdoor parties, a brick paved patio gives you an area for those occasions. Bricks are locked into place and don't crack when the weather changes, unlike concrete. Whether you like to BBQ for the family or just want to enjoy the day on your own, brick patios are the best choice.
4. Add A Fire Pit To Your Yard
Fire pits are amazing additions to any yard. They can be placed anywhere and can complement your yard with a crafty, brick paved design. Due to the way they're built, fire pits are safe and easy to manage. You'll spend more time getting cozy during chilly nights instead of having nowhere to go but inside.
The point of improving your landscape is to enjoy the outdoors, not to be cooped up inside. If you'd like a Macomb Township professional landscaping service to help you with your Michigan home, contact SiteScape, Inc. today.