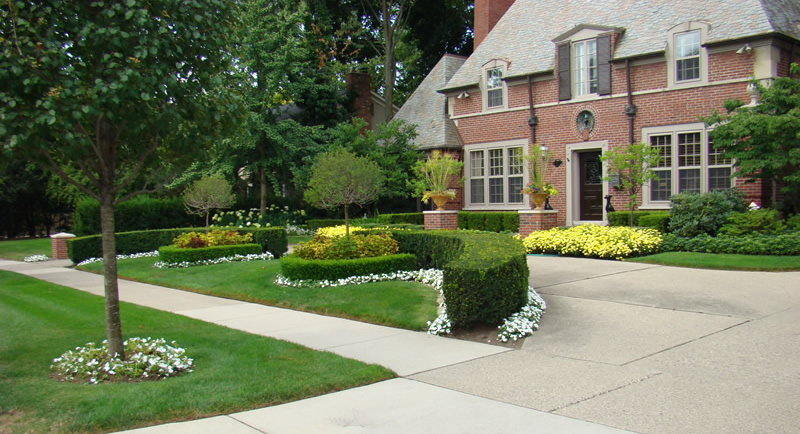 It's 2016 and you have probably set some new goals for yourself. If you've been looking at your yard and have envisioned what it could be, there are a few things you can do to get started and stay on track. Starting with a vision of what you want is great, but you need to be thorough. As you're looking through your lawn and ideas come to mind, take these tips to heart so your landscaping experience can be magnified.
Start Small and Traditional
Your first few ideas will probably start with gardening or adding greenery to your yard or patio. That is a fabulous start, but it's good to keep it simple. To prevent yourself from overplanting or creating a flowerbed that is too large, start small. The last thing you want to do is overwhelm yourself with a project that is bigger than you can chew. Additionally, you do not want to plant so many flowers that they burden one another and become malnourished. Give yourself a moderate amount of work that will neither stress nor disappoint you. Start with a simple flowerbed or look into adding just a few plants on your patio or deck.
Finalize Your Plans
How do you decide the plan you have is the best way to go? Landscaping professionals advise to write down and sketch your ideas. Once you have done so, ask yourself these questions in regards to your plans:
• Is my design aesthetically symmetric and am I sure I want it this way?
• Does my design have functionality?
• Does my design have a suitable variety of objects or too many?
• Will I be able to take care of this landscape once I've established it?
• Is my environment too overwhelming or too simplistic?
Ultimately, your goal is to find a balance within your yard. There are probably some parts of your design you don't want to compromise, but there are ways to get what you want with pleasing results. Consult with a professional landscaping company that can help you create a design and will provide the services to make your ideas a reality.
Follow Through With Your Plan
When you're thinking like a landscaper, you have to consider how much work it will take to change one major thing in your plan if you change your mind. That's why it's wise to keep things small and traditional, especially if you're considering looking into hardscaping of any kind. However, don't let the fear of change worry you. Your landscaping project will ultimately add purpose and beauty to your home, which will also enhance your property value. This will be a good investment, and once you get started, you'll want to continually improve.
Contact a Professional Macomb County Landscaper
If you already have a clear vision of what you want your landscaping to be, a landscaping professional can help you finalize your plans and provide alternatives to any questionable spots. If you have no idea how to get started, contact a Macomb County landscaper so they can work with you to combine their wisdom with your ideas. In Macomb County, SiteScape, Inc. is a reliable landscaping company that can provide the services you need to get started.