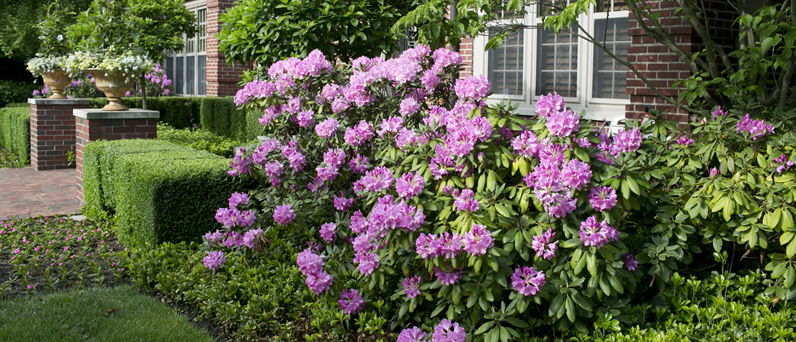 Macomb County Landscape Design Trends for 2015
Beautiful landscape design doesn't have to be complicated and hard to accomplish. There are certain methods and trends that are easy to adopt no matter if you're a celebrity, or working family. This article provides easy, landscaping ideas any home owner can include in their outdoor designs for an envy-worthy yard and garden.
Here are the top 3 trends for landscape design this year:
1. The Vegetable Obsession
Many home owners, both city-dwellers and country folk, are turning to the growing popularity and oh-so-trendy movement of growing your own food in your yard. The green movement is stretching beyond living more eco-friendly, by encouraging people to plant gardens filled with not only pretty flowers, but vegetables, fruit and herbs that can be equally as pretty. Following the sustainable-living trend, not only are these plants aesthetically pleasing, but they also provide vital nourishment. Talk about the best of both worlds! That is why both magazines and landscape designers are encouraging home owners to look beyond the petal, and look at the grocery potential of this trendy shift towards home-grown food.
2. Succulent Savvy
The popularity of this plant species can easily be seen in Pinterest and home owner's gardens alike. Succulents are easy-to-grow plants, that thrive in dry soil and don't require a lot of watering. This is especially appealing to home owners both young and old, because of their low-maintenance nature. City dwellers can leave their hanging succulents alone for days on end, without having to think about caring for them, creating a natural form of design and decor. Succulents also look amazing when planted in an outside garden, or kept in carefully placed pots around a yard. Landscape design experts recommend incorporating succulents into your landscape to add variety in texture and shape, with their cacti-meets-rose aesthetic.
3. The "Snow White" Effect
Gardeners are now welcoming wild life into their yards more than ever. Landscape design professionals can recommend certain shrubs, plants, and flowering bushes that are especially attractive to birds and butterflies. With the help of these companions, your yard can become a flourishing oasis for fluttering wild life. Create a lifestyle that welcomes the simple pleasures of life, when a bird song or fluttering glimpse of color was the ultimate way to relax and indulge in the earth's natural beauty.
Macomb County Landscape Design Trends for 2015
Talk with a landscape design expert at Sitescape today to jump on the 'garden wagon' of these top, nature-loving trends. Be the envy of all your neighbors, whether you live in a neighborhood, country acre, or skyscraper, and enjoy one or all of these landscape design trends to start living the natural life.
Sitescape, Inc has over 15 years of experience with Macomb County landscape design, working with both residential and commercial customers. Call us today at – 586- 739-5044 to discuss your project!