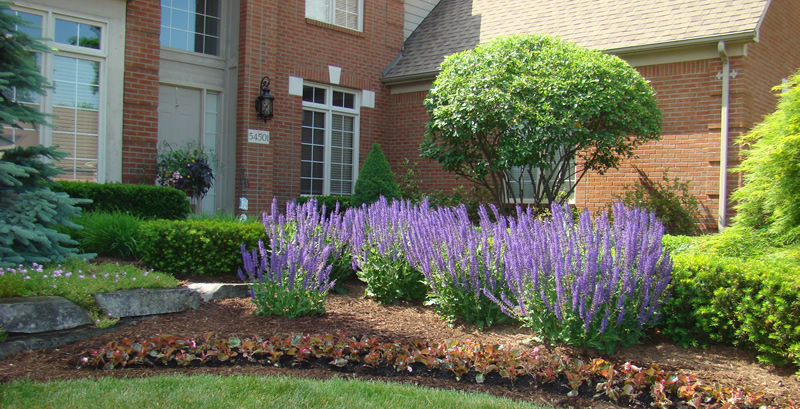 Five Questions You Need to Ask a Professional Landscaping Company
There are plenty of Shelby Twp landscape designers to choose from, but only a certain number have the credibility you're looking for. A professional landscaping company should have information about their business that they are willing to offer from the get go. If they're pushing to get in your wallet rather than ensuring their reliability, then this may be a good time to take a step back. To save yourself money and time, here are a few questions you need to ask a landscaping company before doing business with them.
Is the Landscaping Company Properly Licensed and Insured?
What does it mean to work with a landscaping business that is licensed? When a landscaping company offers a variety of services that require a lot of hard work and skill, they need to make sure they have insurance for liabilities, irrigation, and agriculture. A Shelby Twp landscaping company without these insurances can lead to legal responsibility issues for them and for you. Don't be afraid to insist on a presentation of these certificates for your sake.
Do They Have Testimonials From Shelby Twp Landscaping Clients?
Landscape companies will know how to advertise themselves, but the best kinds of advertisements are referrals. Companies that are well established should be able to provide testimonials or references on their website or in their office.  Ask if the company if they have recent landscaping projects in Shelby Twp or the surrounding areas. You can also check in with the Better Business Bureau to see an accurate customer rating.
Are the Landscaping Quotes Estimates or Fixed Prices?
Although the low "estimate" prices seem like a good deal, be wary of them. When you need specific landscaping services, firmly request a detailed report on the fixed prices for each type of service. Remember, what you pay for is what you'll get. Aside from the service prices, there may be fees that go towards employee uniforms, training programs, and other events that are meant to improve the quality of their services. That is a good sign. You want fairness, but also excellence. When you see what you want, make sure a contract seals the deal.
Will the Landscping Company Stay In Contact During the Project?
No one should be kept in the dark during a landscaping project. Since the landscaping industry employs many non-native speakers, make sure you know someone that is fluent in English or at least bilingual, so you'll be kept up to speed as the project moves forward. Ensuring this will relieve you of any extra headaches if any problems occur. Also, be inclined to ask for a written report on their progress.
What Does the Landscaping Company Guarantee?
Satisfaction guaranteed. It's something we hear in advertisements a lot, but not everyone mentions them. A professional landscaping company should be willing to offer an amount of confidence that assures you that they will provide the landscaping vision you've always had. It should include that any mishaps involving their performance or products are their responsibility. If they know Michigan, they should also know the right kinds of plants and trees that can last throughout the year as well as what kind of landscaping can adapt to yearlong weather. A company's guarantees are what solidify their claim as a caring and dependable landscaping business.
Hire the Best Shelby Twp Landscaping Company
There are a number of landscaping companies to choose from. If you are in need of a Shelby Twp landscaping company that is licensed, insured and provides excellent work at competitive prices, contact SiteScape Inc. and ask them about their professional services.  Also, be sure to check out our landscaping reviews from previous clients.