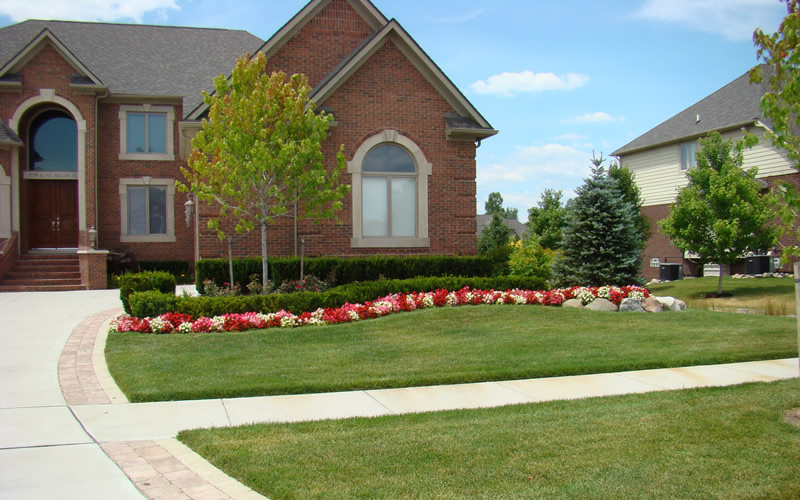 Michigan homeowners aren't perfect. Like everything else in life, being a homeowner is a trial and error process. It requires experience and enough humility to learn from your mistakes or ask for help. There's no shame in this. That's why there are experts in different fields and it's always a good idea to have someone who can help you out.
So when should you ask for their help? As a homeowner, there are certain signs you should pay attention to. If you're experiencing any of these, you may need the help of a Macomb Twp Landscaping Company.
1. You Want to Improve the Look of Your Home
There are times when we come home after a long day's work and wish the look of our home had a bit more expression than it has now. If you're an Macomb Twp homeowner, you may be longing for an improvement on the look of your home. It can be a way to make your property more cozy and relaxing. But you keep putting it off because you feel like you don't have the time. Or maybe the idea of getting on your knees to plant a new flower garden, or mowing the lawn just isn't appealing to you. Besides, you may not know where to even start when it comes to creative landscaping design.
A professional landscaping company can help you with all this. Through their services, you won't have to get dirty or take time off from your busy schedule. They can also provide beautiful design ideas that can make your home look better than ever. If you want to polish up the landscape features you have or add something new, a professional landscaper can help you with both.
2. You Rarely Have the Time to Work Outside or Enjoy the Outdoors
When you have a busy schedule, you can't help but be realistic when it comes to taking care of your yard. You may feel like you want to get everything done in one sitting just to realize you have to do all of that landscaping work all over again soon. Life can get pretty hectic and you can't always set aside time for the yard.
When times forces you to set your priorities elsewhere, but you still want to make sure your yard gets taken care of, hiring a professional landscaping company will help. When you discuss what you need with your professional landscaper, they will work around your busy schedule. This way, when you find yourself having a little bit of free time, you can enjoy the outdoor reward of your investment.
3. You Need to Boost the Value of Your Home
A thought out landscape design can do wonders for a property's reputation. If you know you need to find a way to boost the property value of your home, hiring a professional landscaper can do the trick. Showing that the house has been well taken care of will impress any future buyers.
Hire a Reliable Macomb Twp Landscaping Company
Looking for a Macomb Twp landscaping company? If you're ready to do what you can for the look and prosperity of your home, contact SiteScape today by calling: 586-739-5044.