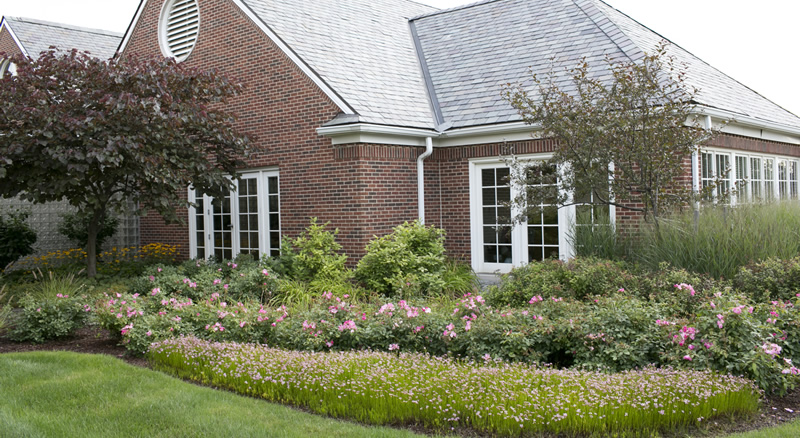 Why Invest in Landscaping for Your Business?
Investing in a landscaping project for your business can reap many benefits. When it comes to making a good impression with other clients or competitors, it all starts with the way your business displays itself. The value you'll gain from hiring a professional landscaping company will bring long-term and significant progress to your business. Here are four ways professional landscaping can benefit your business.
1. Increase Your Business's Perceived Value
If you know that clients aren't attracted to how your storefront looks, then your business needs a touch up. Investing in commercial landscaping is the right way to go. If the appearance of your business improves, chances are you'll get more customers and even more repeat clients. When you collaborate with a professional landscaper, you can add personality and professionalism to your business. The sophisticated touches landscaping can bring an increased perceived value to the eyes of your customers.
2. Better Market Value Equals a Better Reputation
If you're in business, you know that popular companies are usually offered a variety of partnerships and opportunities. That is exactly what happens when you endorse a landscaping project for your business. Landscaping services can increase the market cvalue of your property and the properties surrounding it. If you create the momentum of increasing market value, then other companies may follow along. And if their work is in a similar niche, perhaps they'll partner with you. In any case, commercial landscaping will increase your market value and catapult your reputation.
3. Eco-Friendly Landscaping Appeals to Employees and Customers
Portraying you have a caring and dedicated business can be shown through wonderful landscaping. When businesses look into commercial landscaping, they are adding value to their property and the environment. Companies that "go green" are not just considerate. They become role models and that sort of responsibility will also improve the work ethic of your employees. Most people like to work in a clean and healthy environment, which is exactly what will happen if you contact a professional landscaper for their services. Not to mention, the eco-friendly industry is gaining in popularity, and more consumers are demanding "green products." You can show your support for Mother Nature and appeal to more potential customers by investing in natural elements.
4. Become a Protected Part of the Community
Well-kept businesses and shopping malls are not just popular, but they're safe and secure places as well. Becoming a place where the community doesn't avoid will increase your own business's security. This can be done through carefully placed plants and good lighting. A professional landscaper can help with ensuring your business looks beautiful, and can also offer strategic placement of any greenery or lighting you purchased. This is particularly useful if your business is located in an area that is common for tourists and families.
Commercial Landscaping Can Help Your Michigan Business
Commercial landscaping brings nothing but positivity to your business and community. If you'd like to begin your landscaping project, contact SiteScape to help you create an elegant and professional appearance. Call: 586-739-5044